Main areas in which I can assist you:
this list is non-exhaustive so do not hesitate to contact me if you need a service that you do not see listed.
 ADMINISTRATION
Correspondence: drafting letters for your customers, suppliers, service providers, authorities, etc.
Calendar management: Schedule appointments with your customers, prospects, etc. and setting up reminders
Database: Creation, transfer and update of your customer database.
Searches: different online research (competitive intelligence, market, prospects, etc.)
Proofreading: proofreading and layout of your various documents (letters, presentations, social media publications …)
Organization of files: Implementation of a system of organization of all your files and folders (physical and / or digital)
TRAVEL ARRANGEMENTS
Searches: According to your wishes / needs, research and comparison of the best options
Reservations: Booking means of transport, accommodation, restaurants etc.
Budget: Assistance when establishing a budget according to the destination and purpose of the trip.
Rescheduling: Cancel or reschedule your bookings in case of change in your travel plans.
Reminders: Setting up reminders for your trips and meetings at your place of destination.
Itineraries: Preparation of a detailed itinerary for each trip.
SPECIALIZED SERVICES
E-books: Realisation of e-books covers and layout
Graphic Design: Realisation of basic graphic elements, such as visuals for your social medias publications, letterhead templates, etc.
Social Networks: Creation and implementation of Instagram account, Facebook page, Twitter etc.
Event planning: organisation and management of your corporate events, such as seminars, workshops, etc. (venue and service providers research, guest list management, …)
Minutes: recording and layout of minutes from your meetings, Boards, etc. Presence on site possible.
BOOKKEEPING
Invoicing: Preparation and issuance of invoices to your customers.
Follow-up: Verification of paid invoices and reminders for unpaid invoices.
Simple Accounting: Record revenue and expenses on a regular basis for easy transmission to the Accountant.
Budget: Assistance with budget preparation
Diagnostic consultation
During an interview (face to face or by phone), we will define your needs.
Offer
Following our interview, a detailed and customised service proposal will be sent to you, within 48 hours.
Contract
If the offer submitted suits you, you return it signed, accompanied by the Terms & Conditions also approved and signed. You also pay a 50% down payment (mandatory for new clients and before any work starts).
Follow-up
You will be updated on a regular basis about the project's avancement, until its finalisation.
Invoicing
Invoices will be issued at the end of the project or on a monthly basis (depending on the terms of the contract) and payment of the balance will be due at 10 days.
"I had the pleasure of working with NGane, and have to say that after some pretty unpleasant experiences with other PAs it was very refreshing to work with someone as professional and attentive as NGane.
She's responsible, deadlines were always met with time to spare, and her organisation skills were impressive. I look forward to work with NGane in the future and highly recommend giving her a try.
You will not regret it!"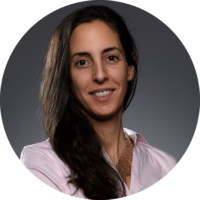 Danna Levy Hoffmann
Founder and Health Coach, Organilicious
"I commissioned NGane to help me prepare my start of the year event. NGane helped me define my needs and then went looking for a venue to host my event. Not only did she find a place perfectly in line with my expectations but she negotiated the prices for me, making profitable, with this simple action, the mandate I gave her.
She managed to the end the exchanges with the venue in the smallest details: equipment, program, menu … thus saving me precious time.
I really enjoyed working with NGane which is the very definition of efficiency and autonomy.
I will certainly commission NGane for other projects."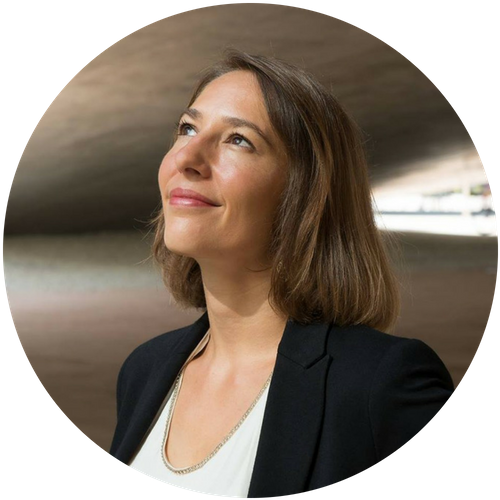 Laurence Zaied
Digital Marketing & Social Medias Consultant, SimplySocial
"A huge thank you to N'Gane who was very attentive and of a remarkable professionalism.
Everything, in her organization and in her work, is thought in the smallest details, the deadlines are widely respected. I am delighted with this virtual assistance experience and will make sure to contact N'Gane again, if necessary.
I can only highly recommend N'Gane!"
Catherine Stouky
Founder & Director, Ecole de Natation de Thônex
"N'Gane presented herself as the responsible and indispensable person we needed.
Convinced of her effectiveness from the beginning, I continue to be impressed each time by her organization and the precision with which she executes the requests submitted to her.
She also pays great attention to details that make great differences."
Yasuka Fader
President, ACBI Association
Emmanuel Baffi
Owner & CEO, Baffi Construction